From 20 to 22 September, RE+ (formerly SPI, ESI & Smart Energy Week), the largest energy event in North America was successfully held in Anaheim California, gathering an extensive alliance of sustainable energy exhibitors along with numerous visitors looking for a clean energy solution.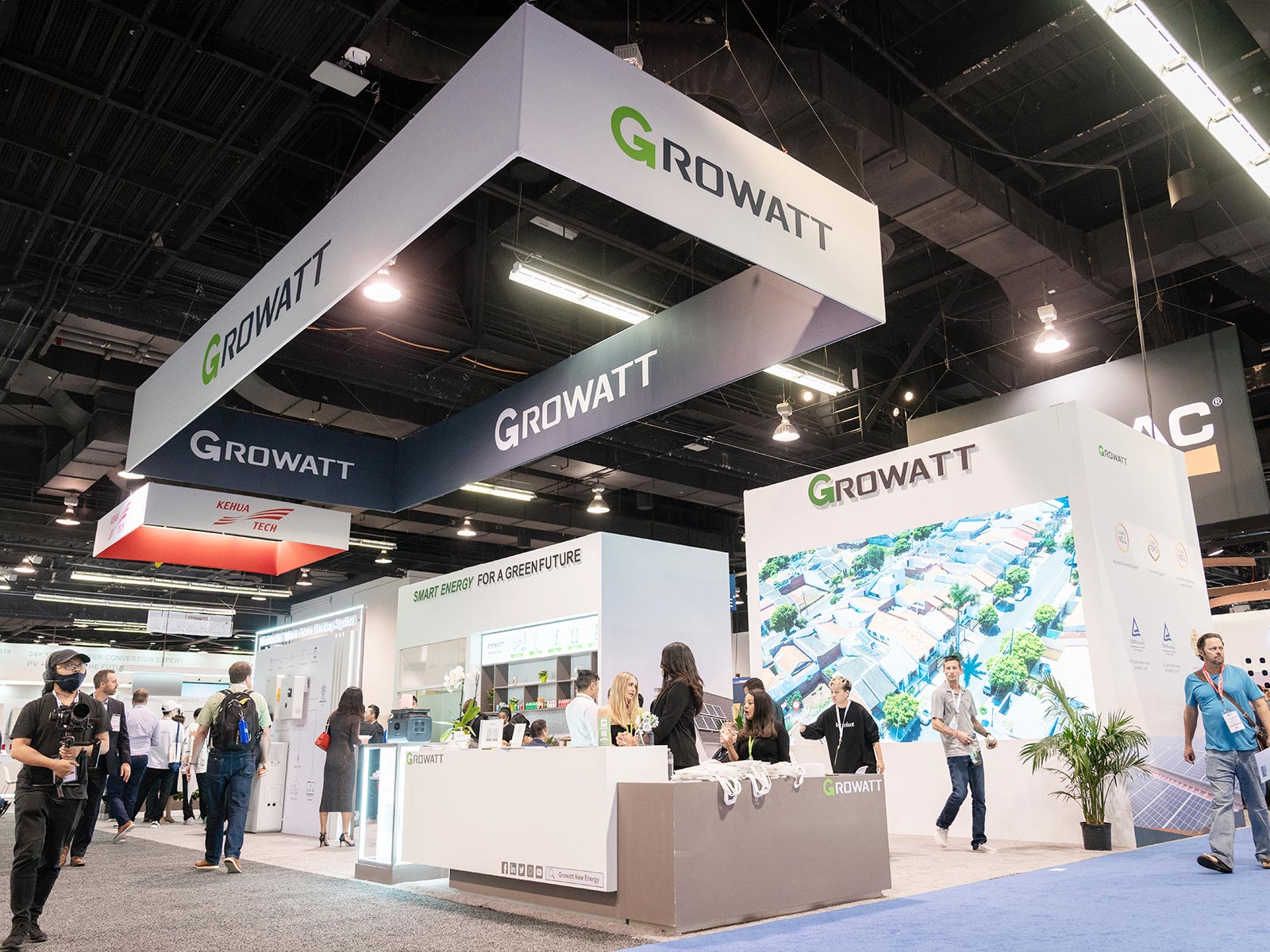 The global leading distributed energy solution provider, Growatt, highlighted a vast range of its latest solar energy storage offerings at the exhibition, including on-grid storage solutions for residential and C&I use, off-grid storage solutions and the portable power station.
The company presented its on-grid whole system energy storage solutions for residential solar, consisting of MIN 3000-11400TL-XH US inverters and ARO HV batteries. It's a future-proof battery ready PV solution that allows easy extension from on-grid solar system to energy storage system, offering customers greater flexibility and fewer initial investments. It can provide whole home backup power up to 11.4kW with storage capacity ranging from 6.6kWh to 19.8kWh, or it can be set up as critical load backup solution depending on customer demands. With its 2 times power battery ready function, a MIN 10KTL-XH US inverter can provide an AC output power of 10kW to power household loads and a DC output power of 10kW for battery charge. Besides, the Growatt system also provides the multiple energy management modes for diverse application scenarios: self-consumption, TOU-charge/discharge, backup, and zero export.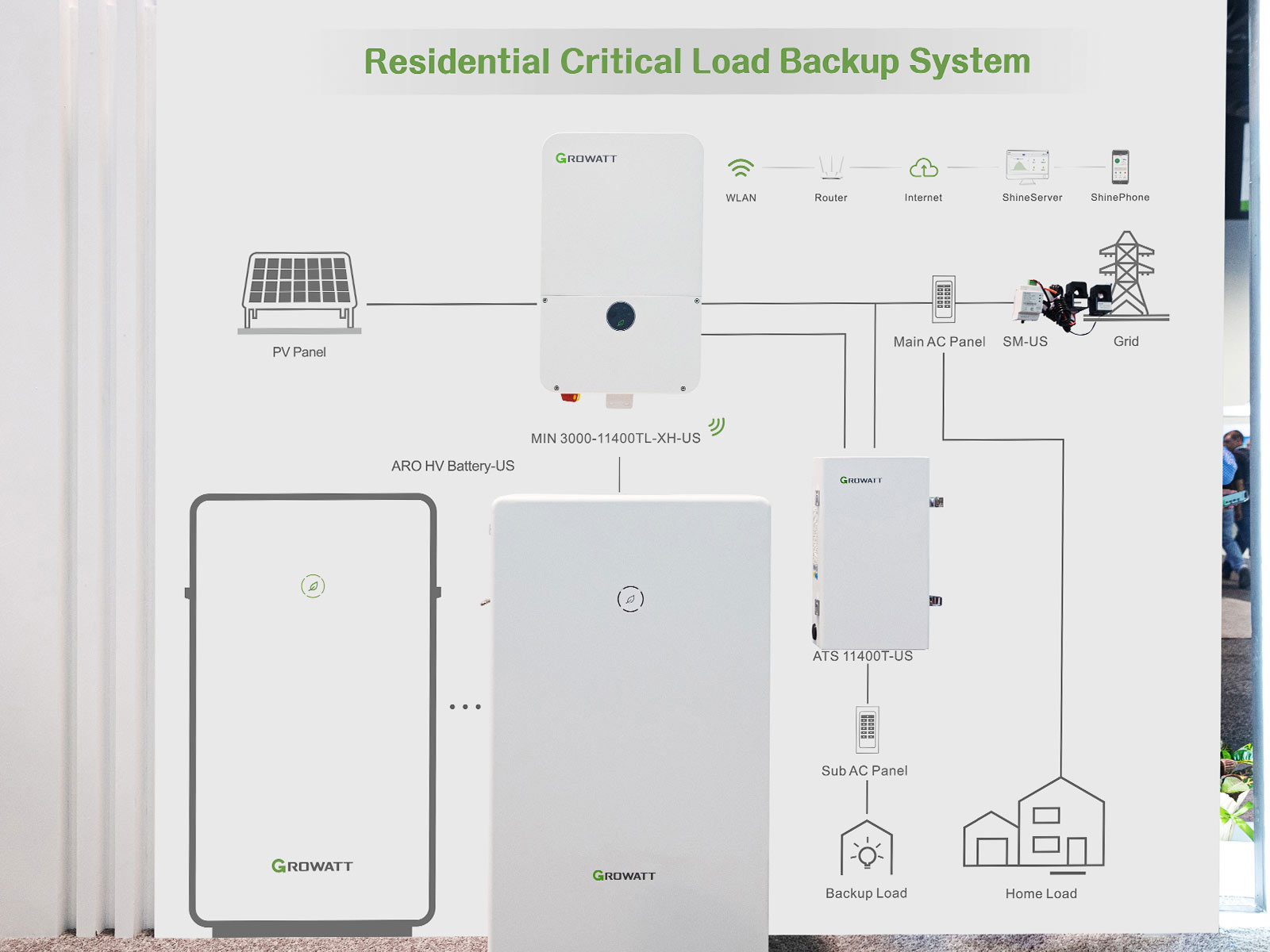 The company also displayed its EV chargers — THOR 07/09/12AS-P US at the show, available in an output power of 7kW, 9kW and 12kW. The 'Thor' series smart EV chargers can be integrated into existing and new-installed PV systems to utilize surplus solar energy to charge the EVS, helping customers to enjoy the trip with green energy.
Combining with an APX commercial battery system that stores 200kWh at maximum, Growatt's latest inverter WIT 50-100KTL3-A/H-MV is an ideal distributed C&I energy storage solution that covers applications scenarios to boost solar self-consumption, demand charge, peak shaving, micro grid and backup power. Featuring up to 10 MPP trackers to guarantee its efficiency and scalable system configuration that can extend the capacity up to 300kW/600kWh. At the same time, it also provides the remote control on diesel generator.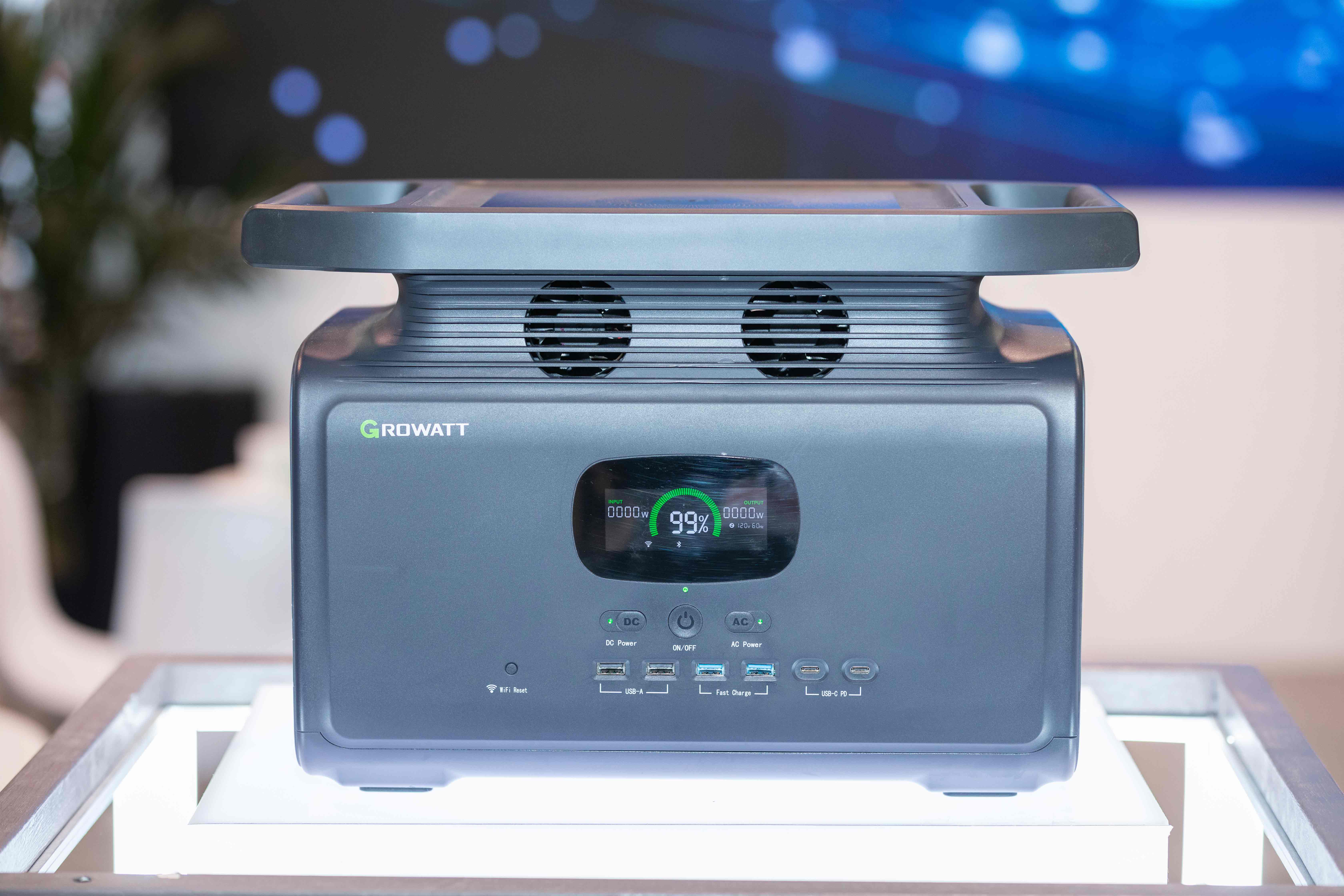 The company also introduced its portable power station – INFINITY 1500 for outdoor adventure, home and emergency backup. Highlighting a 2,000W power output and a capacity of 1,512Wh, this all-in-one solar generator can provide clean power supply to 12 devices of all types. It's integrated with bi-directional power conversion technology to reduce the time needed for charging, taking only 2 hours to 100%.
For off-grid energy storage, Growatt brought the SPF series inverters and the 5kWh AXE LFP battery that features modular stacked design without cable connection to save installation time. Also, the off-grid storage solution has the options of both 220V and 110V split phase output and it supports parallel operation that enables capacity extension to 30kW/400kWh utmost.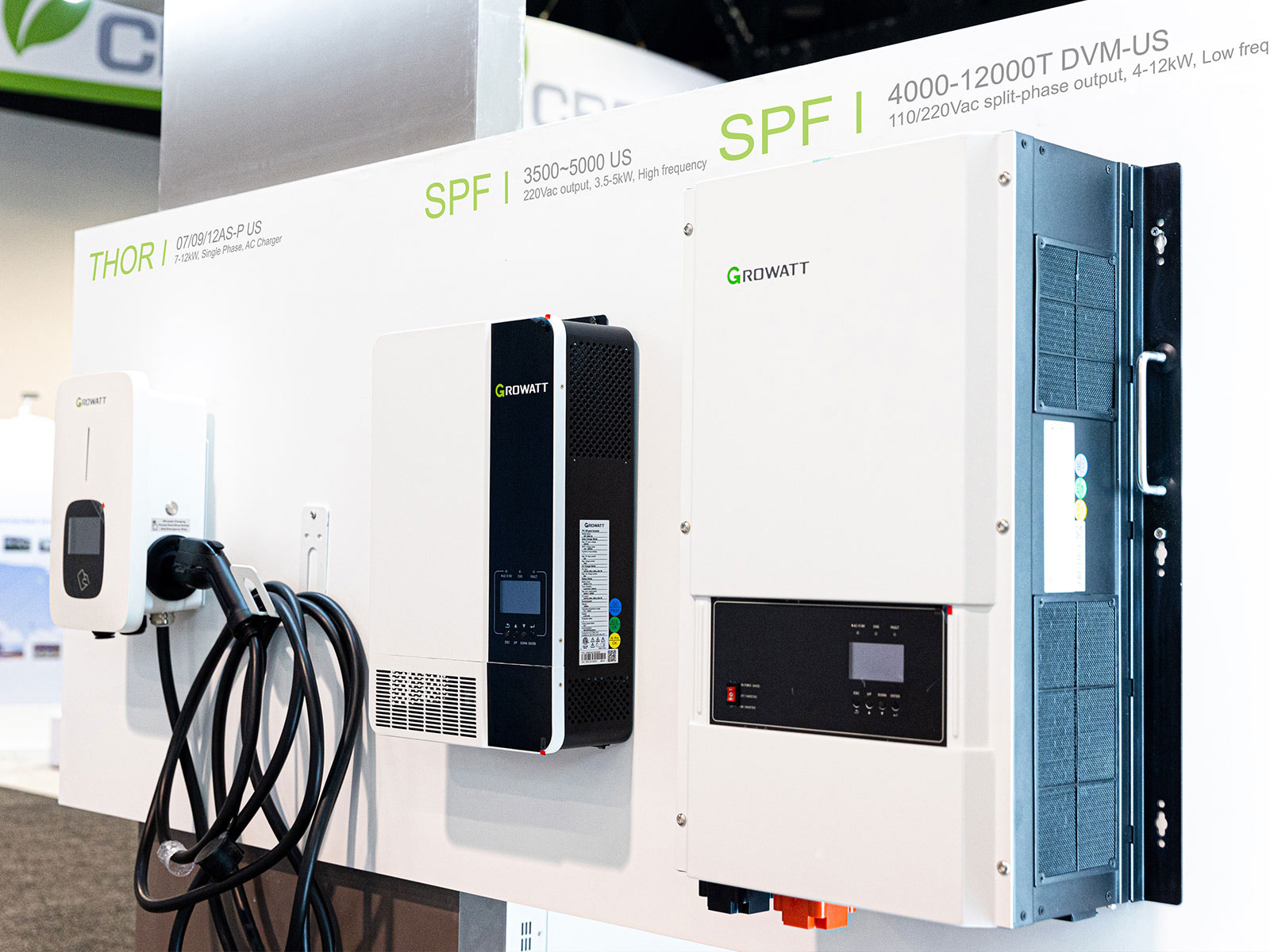 Growatt provides whole system services, enabling installers and customers to easily access technical support and warranty services for inverters and batteries. Receiving positive ratings in aspects of reliability, market penetration, brand awareness, recommendation and satisfaction, the company takes pride in winning 'Top Brand PV Storage' awards by EUPD Research in key solar storage markets.
Going forward, Growatt aims to continue to develop advanced solar energy storage solutions, EV charging solutions and more in order to enable everyone to benefit from sustainable energy and gain their energy independence.