From 28 to 30 September, Renewable Energy India Expo, Asia's leading B2B energy expo, was held successfully attracting 700+ exhibitors, 40,000+ visitors, experts and professionals across the industry. Growatt, a global leading distributed energy solutions provider, presented its vast range of PV inverters, energy storage products, EV chargers and smart energy management solutions. Its powerful solar inverters, covering residential, C&I, large-scale application scenarios, were brought to the center of the show.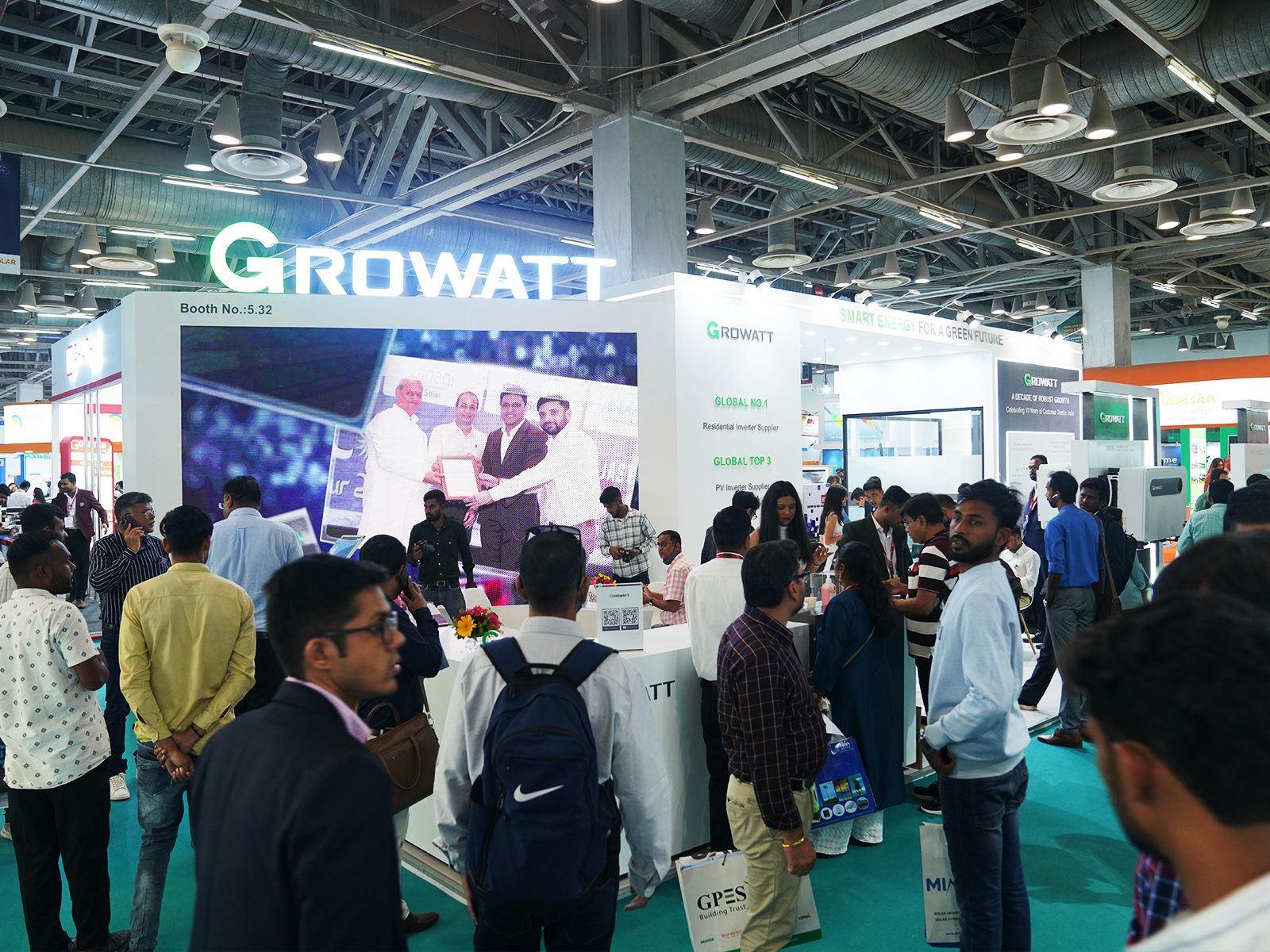 The manufacturer showcased its residential inverters ranging from 1 to 15kW, among which MIN 4200-6000TL-X is the most popular model in the Indian market. It features a compact design, a higher overloading capability, 2 MPPTs, Type II SPD on AC and DC sides and optional AFCI function— delivering reliable, safe and efficient solar power generation for households.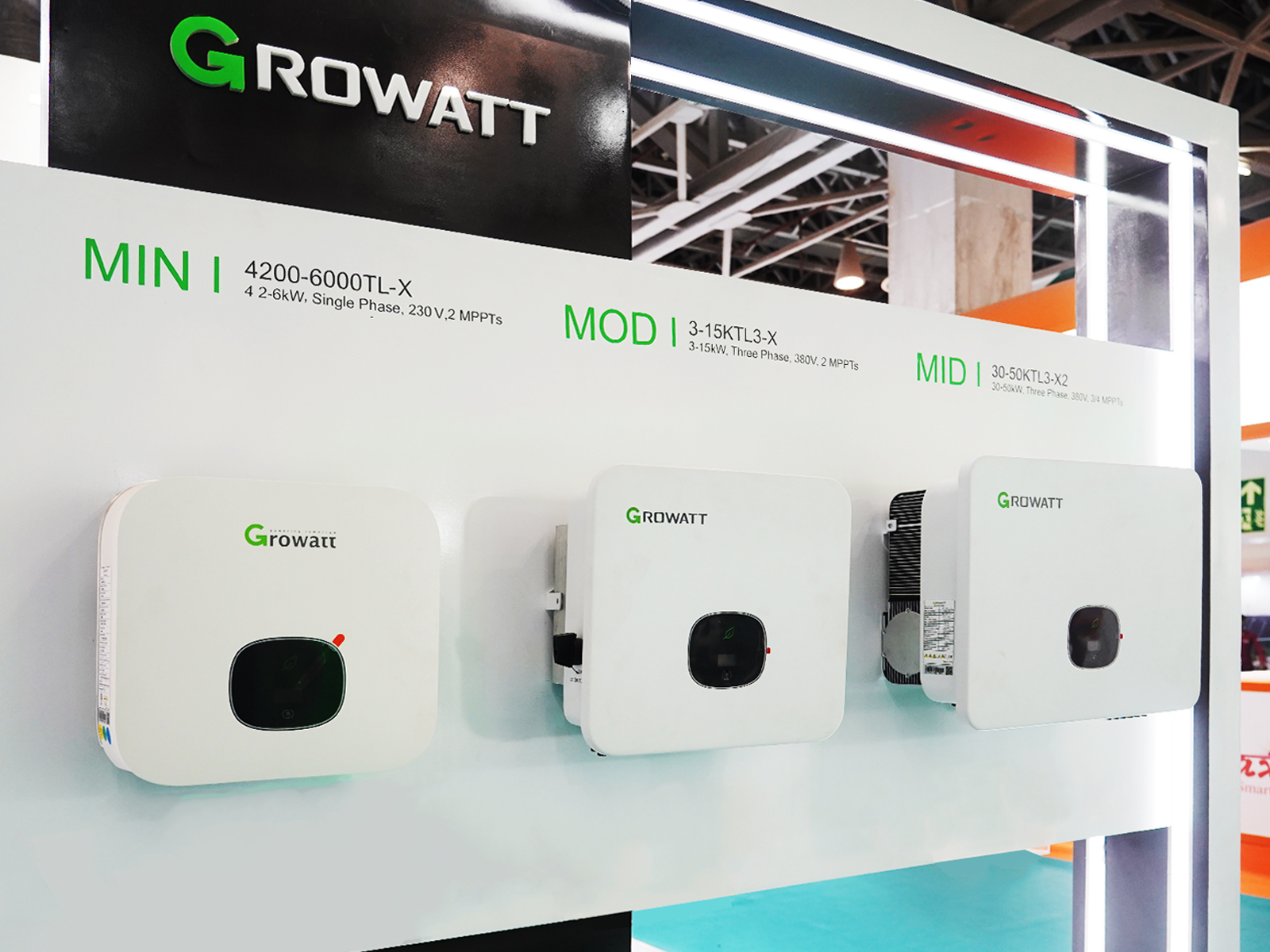 For C&I solar applications, Growatt displayed inverters varying in power capacity between 20kW to 125kW, highlighting its high power inverter MAX 100-125KTL3-X LV. With maximum DC input current reaching 16A for each string, the inverter is compatible with high-power panels of over 600W as well as bi-facial modules. It has 10 MPPTs design which can meet demands for multi-directional solar installations to minimize energy losses and improve efficiency.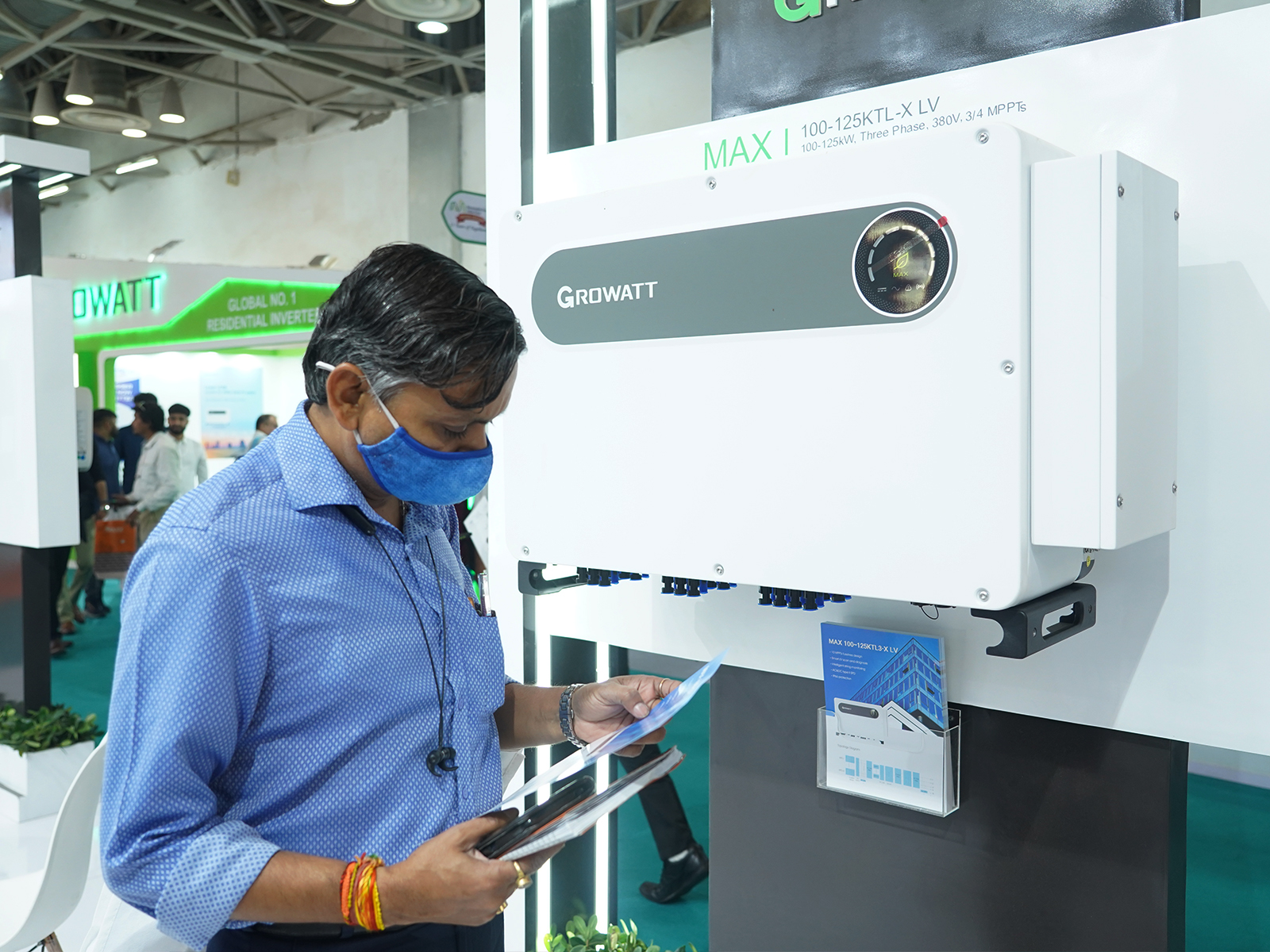 The inverter also enhances operational safety with a fuse-free design, Type II SPD on AC and DC sides, IP66 protection and optional AFCI function. Recently, it has been recognized by TÜV Rheinland as the best high power PV inverter of the 100-150kW group for commercial and industrial use and has been given the 'All Quality Matters' award at the organization's 2022 solar congress.
Moreover, for large-scale solar projects, the company brought to the show its 1500V string inverter MAX 185-253KTL3-X HV, which is designed to achieve higher output and lower LCOE for large-scale solar power plants, compared to central inverter products. The inverter features a larger capacity of up to 253kW, a design of up to 15 MPPTs and its compatibility with 600W+ high-power and bifacial modules as well as smart I/V curve scan and diagnosis function and PLC communication function.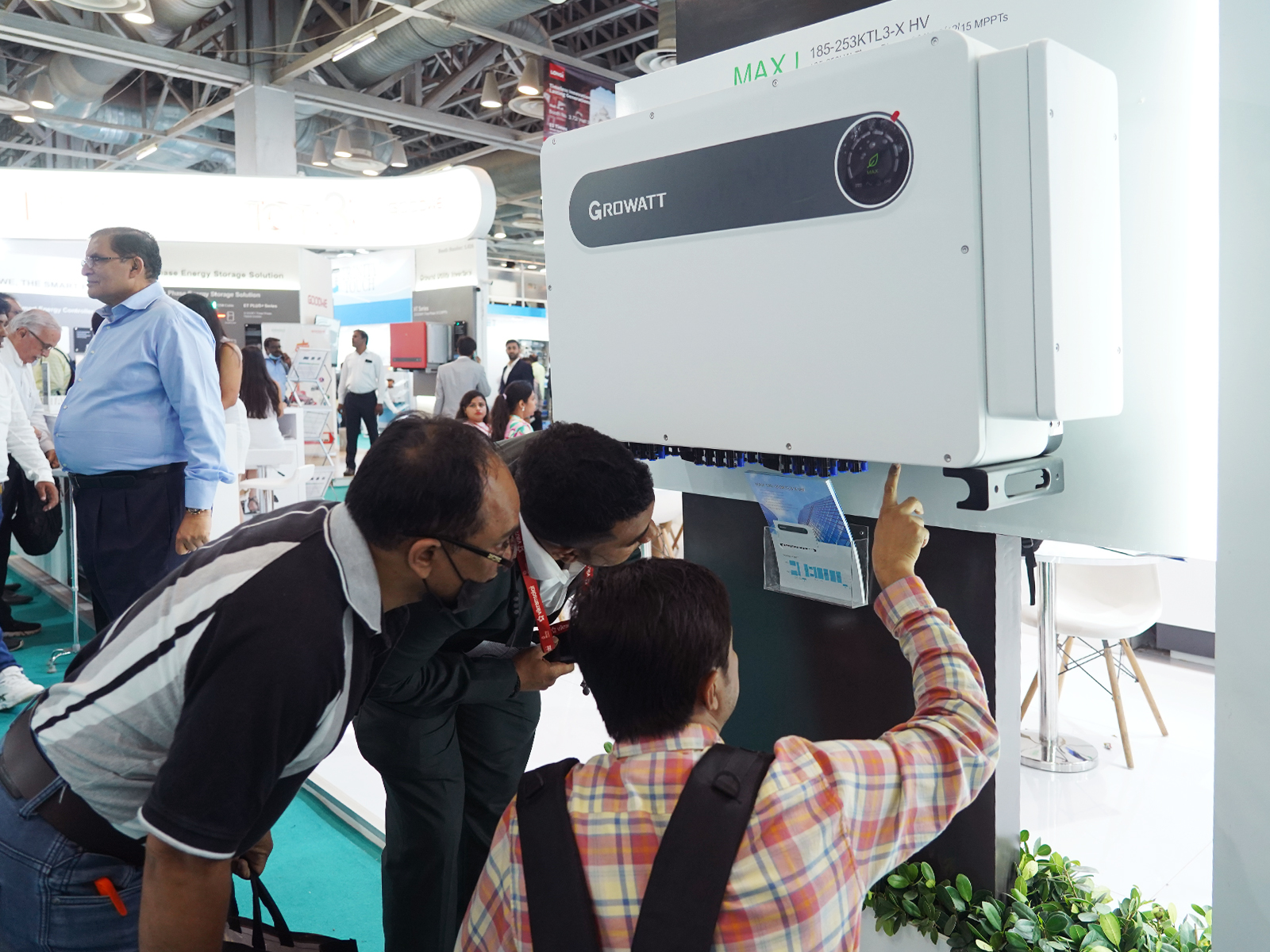 During the three-day exhibition, Growatt also introduced the commercial hybrid inverter WIT 50-100KTL3-H, THOR series EV chargers and the portable power station INFINITY 1500.
As a global leading distributed energy solution provider, Growatt has been investing heavily in India to enhance its product and service strength in the market. Marking its milestone of 10th anniversary of Growatt's operations in India, the company will continue to provide more advanced and powerful product portfolios and build a stronger local team, and work with its partners to help create a sustainable future and build a greener India.