Growatt has announced the availability in Europe of its future-proof battery-ready PV inverter, the MOD 3-10KTL3-XH series, to cater for the continent's rapidly growing demand for storage systems.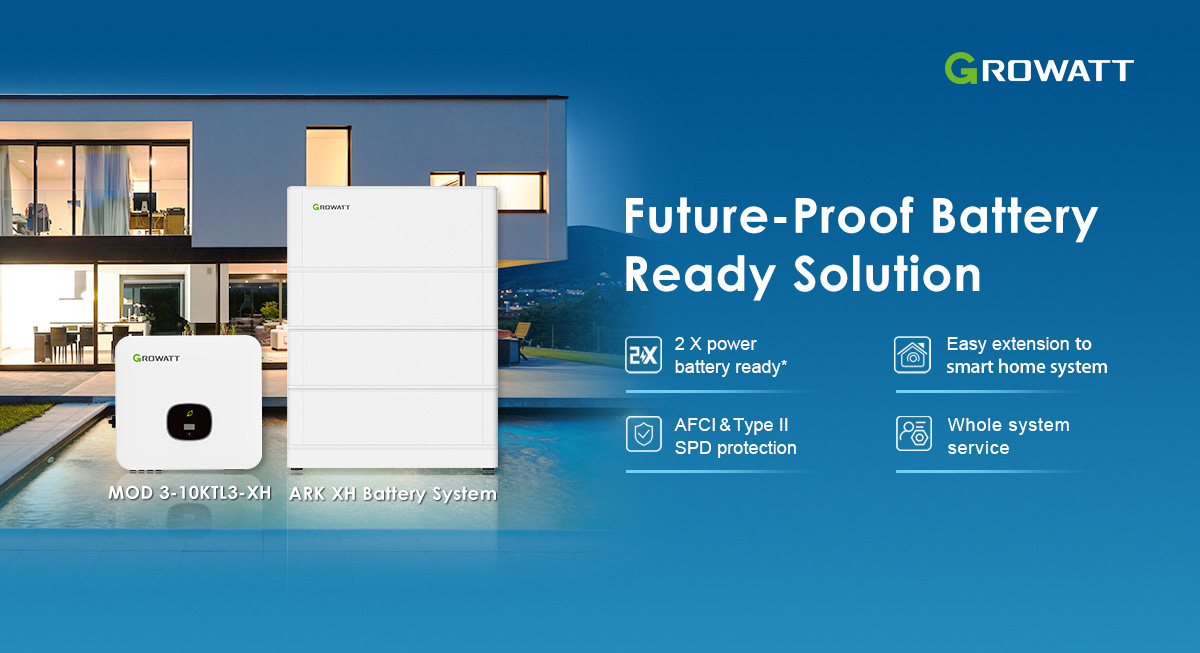 "The inverter's battery-ready feature offers flexibility to users by enabling it to work within a normal grid-connected solar system and, if required, to subsequently be upgraded to a storage system with an additional battery pack, saving on a user's initial outlay," explained Lisa Zhang, the company's vice president of marketing.
Growatt also offers customers its ARK XH battery system for a whole package of battery-ready solutions. The battery pack has a modular design, enabling easy installation and connection to the inverter, with its Lithium-iron-phosphate (LFP) material ensuring high stability and security as well as enhanced durability.
The new series is set with full nominal power export to the grid plus simultaneous full nominal power battery charge, with a DC/AC ratio as high as two. With dual MPP trackers, the string current can reach up to 16A, making it a perfect match for high-power modules.
"We are witnessing rapidly growing demand for storage systems worldwide, especially in Europe, with the backdrop of the EU's net zero emission targets and surging electricity prices. We will bring this forward-looking solution to Australia in the near future, another market with tremendous energy storage potential," Zhang concluded.
Source: pv tech