From December 7 to 9 in Gandhinagar Gujarat, Intersolar India expo 2022 — India's most pioneering exhibition and conference for the solar industry successfully drew a large number of visitors eager for advanced and renewable energy solutions.
Growatt, one of the global top three inverter suppliers, showcased its vast range of innovative technologies and products to bring lower LCOE for C&I solar projects, sustainable EV charging and portable power solution for Indian customers.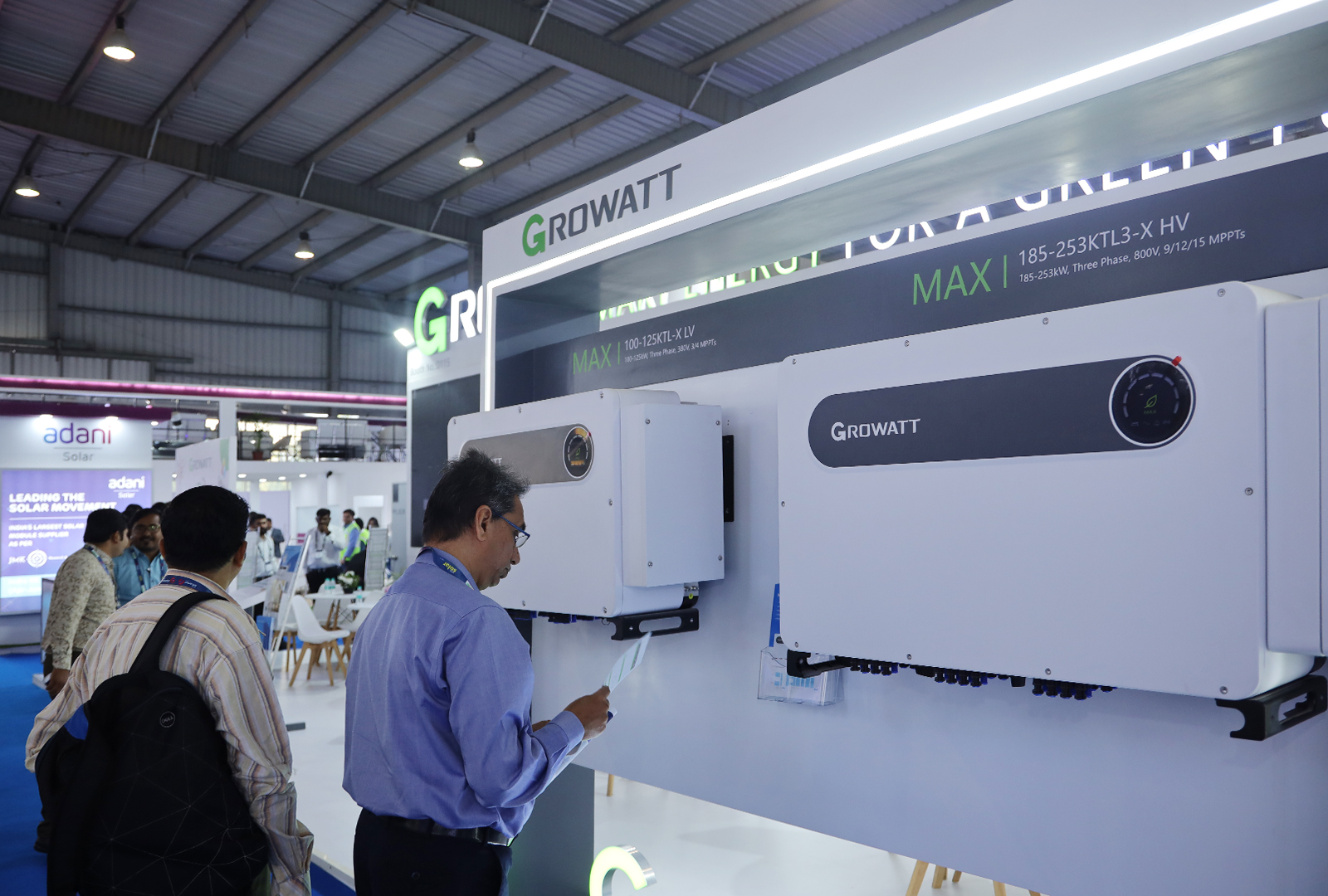 During the exhibition, aside from its flagship residential inverters covering 1-15kW of power, the company also exhibited C&I inverters ranging from 20kW to 125kW. Among which, the new generation MID 33-50KTL3-X2 inverter was unveiled especially for small and medium-sized C&I solar plants. With a maximum DC input current reaching 16A for each string, the inverter is compatible with bi-facial high-power modules up to 500W. In addition, its MPPT voltage ranges from 200V to 1000V, enabling the inverter to start working earlier in the morning and switch off later in the afternoon and thus harvesting more solar energy.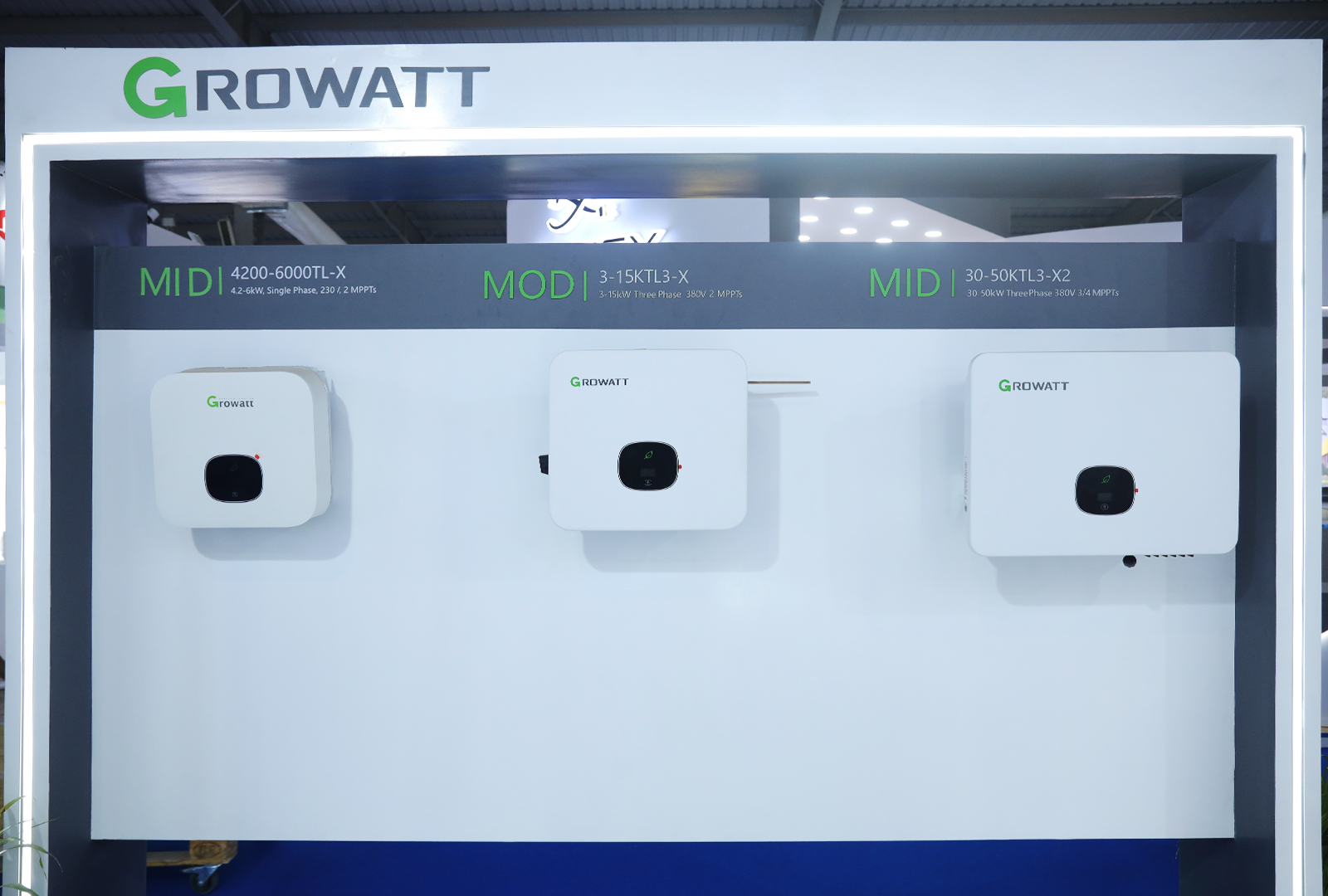 In recent years, India has witnessed a rapid growth of EVs, and to meet the growing demand for EV charging, Growatt introduced its THOR series smart EV chargers in India. It is available in AC and DC formats including 3/7/11/22kW AC charger for residential use and 40kW DC charger for commercial use respectively. Thor works with all brands of electric vehicles and PV systems, and also supports different charging modes. Highlighting the PV linkage mode, which in combination with Growatt's smart home management platform — GroHome, allows users to control charging remotely and use surplus solar energy to intelligently charge their EVs, enabling maximum use of renewable energy for EV charging and a true zero-carbon way to travel.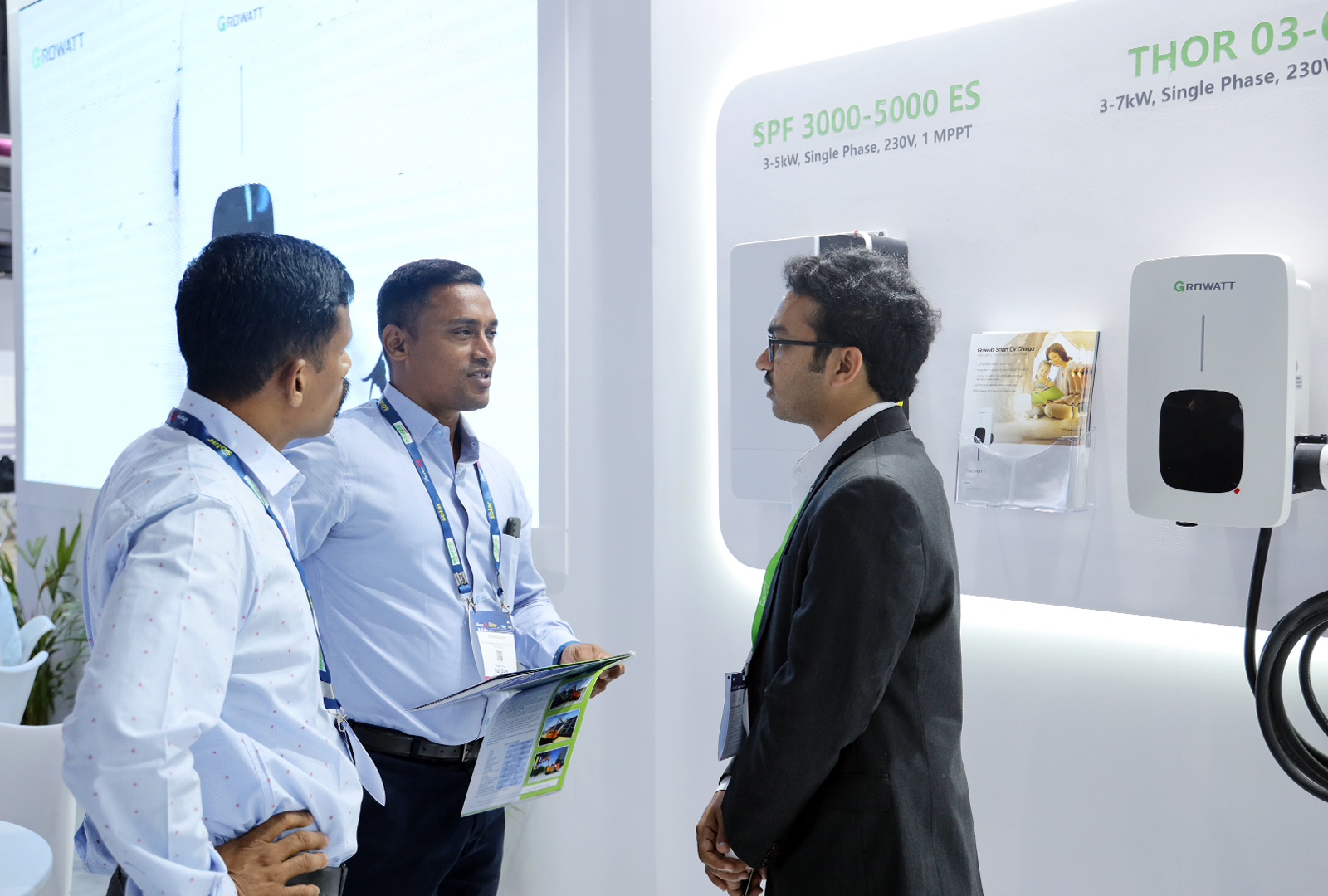 Also attracting visitors' attention was Growatt's portable power station, the Infinity 1500, which won the 2022 Red Dot Award for its innovative product design. With a battery capacity of 1,554Wh, a maximum AC output of 2,000W and 12 outlets, the power station can power nearly 95 percent of everyday appliances in a variety of scenarios including outdoor adventures and home emergency backup. Infinity 1500 also features an uninterruptible power supply (UPS) function that enables switch to portable power within 20ms when a power outage occurs.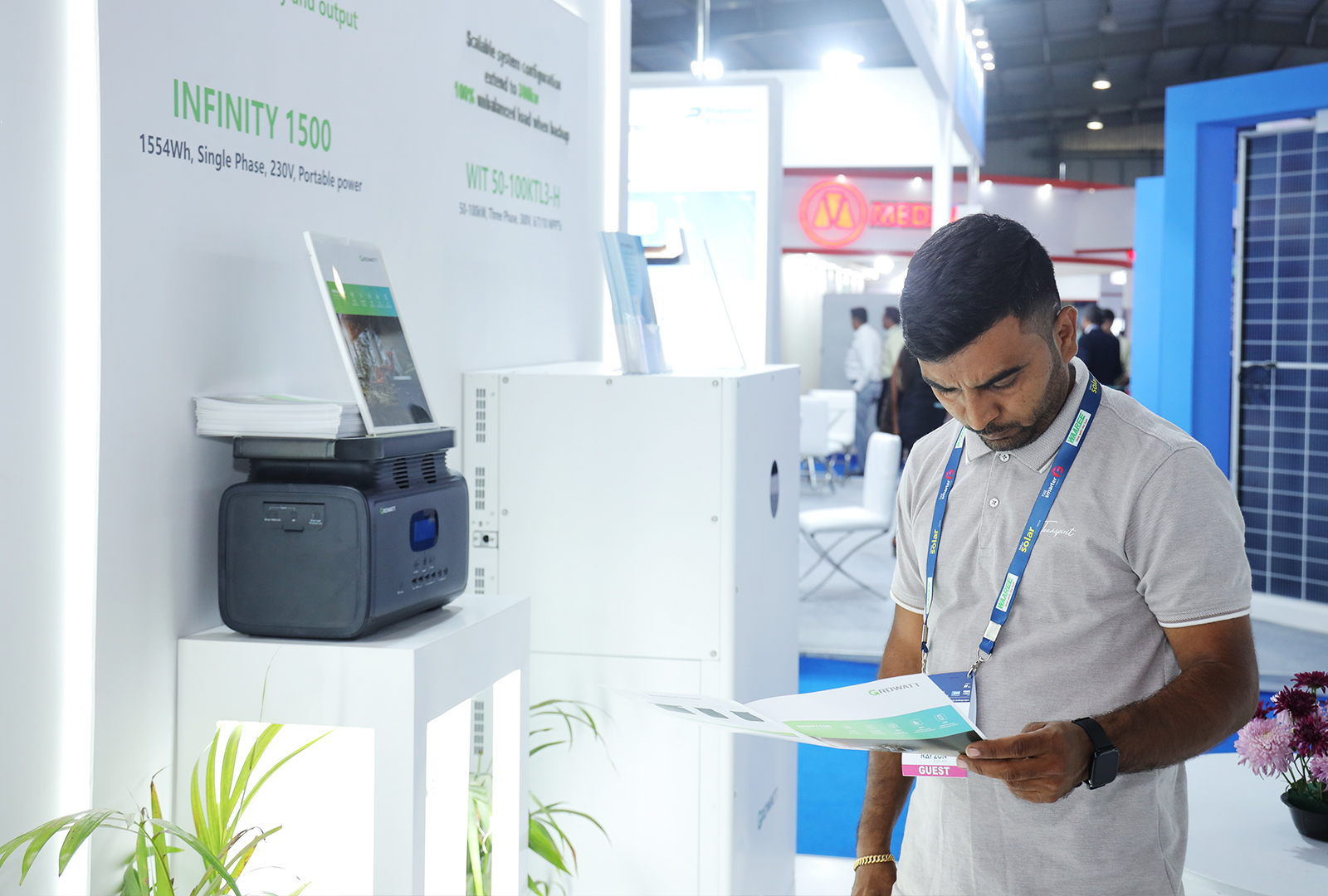 "This year, we mark the 10th year of operations in India. For over a decade, we've been bringing tailor-made solutions for the country, and now we have two offices and a stronger local service team, providing more efficient customer services. Looking ahead, we aim to enable homes and businesses across this country to benefit from sustainable energy." said Rucas Wang, regional director of Growatt.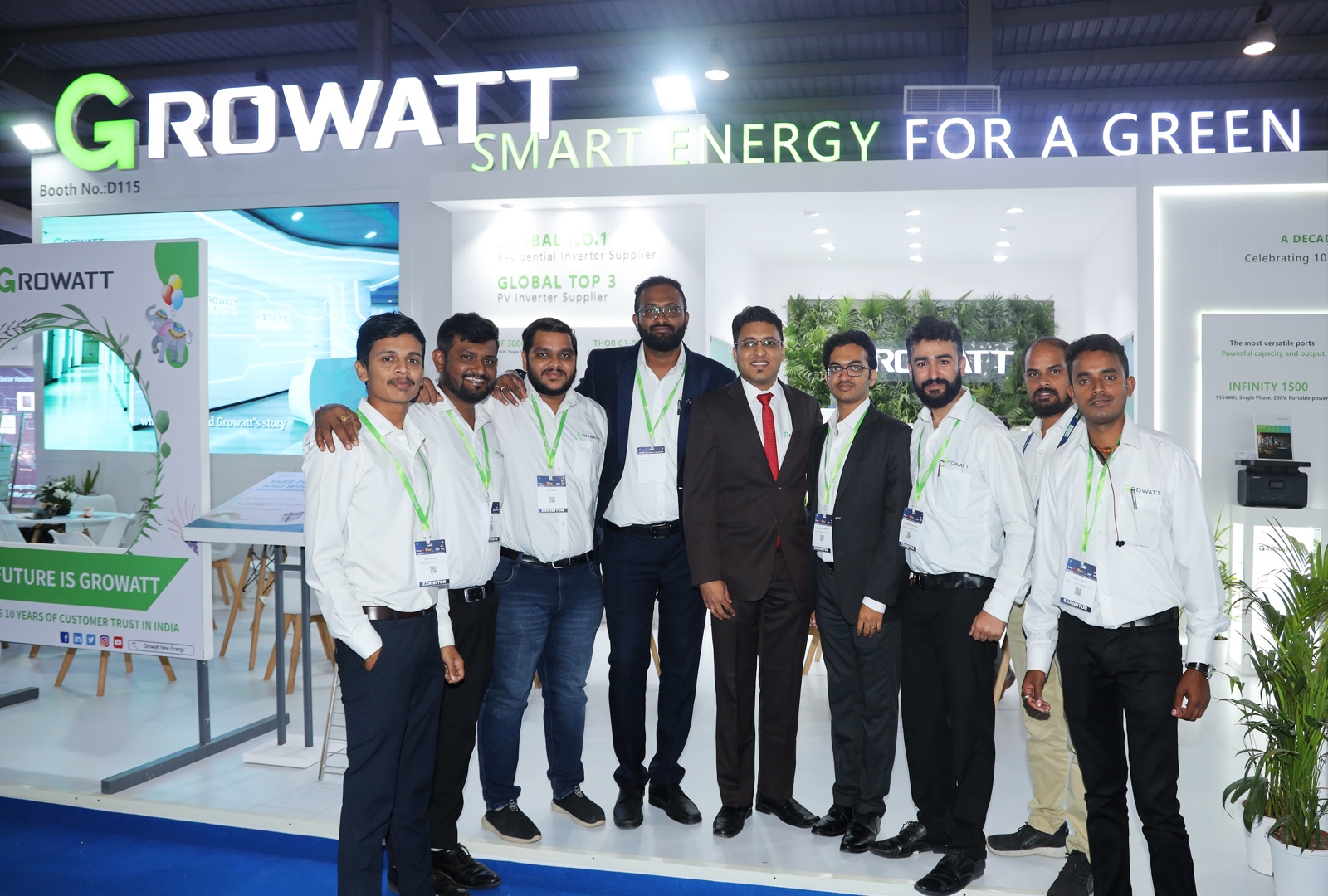 Source: EQ International